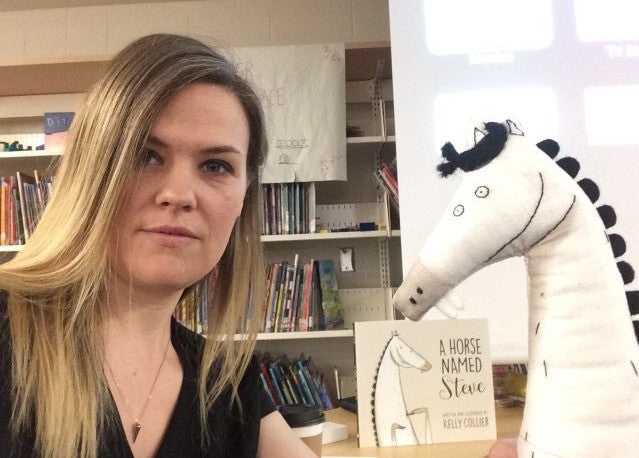 Kelly Collier is the author and illustrator of A Horse Named Steve, the feature book in our May 2017 Picture Book Box (and Team Steve, the feature book in our September 2018 Picture Book Box). You can't help but fall in love with Steve, a fine horse who thinks he could be finer. A great read aloud with charming illustrations, this book provides a fun way to bring up the subject of self-esteem and acceptance. Kelly is from Toronto, Ontario and this is her first book.
MARMALADE BOOKS (MB): When did you know you wanted to be a writer and an illustrator? Which came first?
KELLY COLLIER (KC): I knew I wanted to be an artist of some kind ever since I was little. I loved drawing and my parents encouraged me and my siblings to draw. I was in high school when I started thinking about drawing as a career. After high school I applied and was accepted to Sheridan College's illustration program and that was where I fell in love with children's books.