June 2022 Middle Grade Novel Box (Ages 8-12)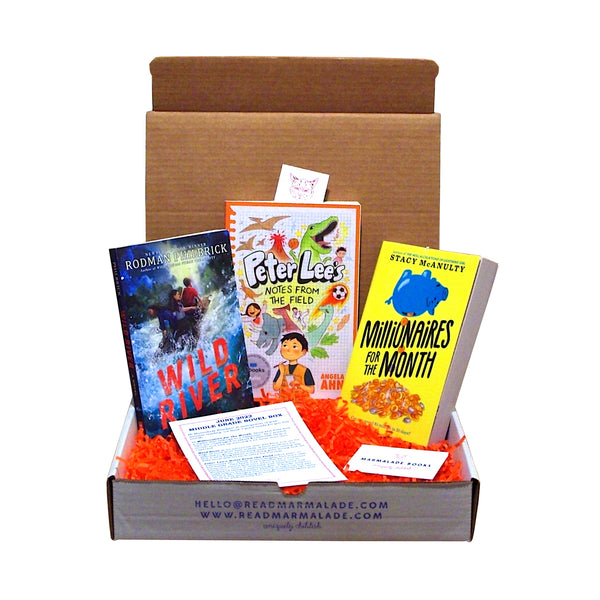 June 2022 Middle Grade Novel Box (Ages 8-12)
JUNE 2022 MIDDLE GRADE NOVEL BOX 
Millionaires for the Month by

Stacy McAnulty

. Benji and Felix find a wallet that belongs to a billionaire. As a reward, they are challenged to spend $5,000,000.00 in a month and they end up learning a lot more than they expected.

Wild River

by

Rodman Philbrick

.

This is an adventure that will keep you on the edge of your seat! Five middle school students are selected to go on an exciting white water rafting trip. But it isn't long before everything goes wrong and the kids must rely on each other for survival.

Peter Lee's Notes From the Field by Angela Ahn. This book takes place in Vancouver BC, where author Angela Ahn lives with her family. It was a finalist for a Governor General's Award last year when it came out in hardcover. Peter is obsessed with dinosaurs and dreams of being a paleontologist. A family summer road trip to Drumheller, Alberta is right up his ally.  Peter's life changes when his grandmother becomes ill, but his developing scientific research skills just may be able to help her.