October 2021 Middle Grade Novel Box (Ages 8-12)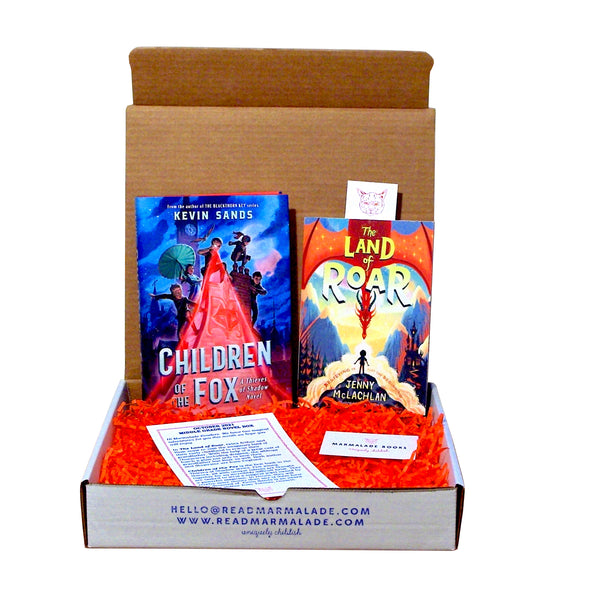 October 2021 Middle Grade Novel Box (Ages 8-12)
OCTOBER 2021 MIDDLE GRADE NOVEL BOX 
The Land of Roar by Jenny McLachlan, illustrated by Ben Mantle. In The Land of Roar, twins Arthur and Rose must re-visit the imaginary land of their early childhood to rescue their grandfather. With the help of a great cast of characters including dragons, the siblings hatch a plan not only to save their grandfather but Roar as well. Both author and illustrator are from England.
Children of the Fox by

Kevin Sands. This is the

 first book in the Thieves of Shadow series. Five young thieves, all with unique talents are brought together for an incredibly difficult heist. They are tasked to steal a magical jewel owned by a powerful magician. In return, they will receive more money than any of them have ever dreamed of. Kevin Sands is an award-winning author from Toronto, Ontario.