May 2022 Middle Grade Novel Box (Ages 8-12)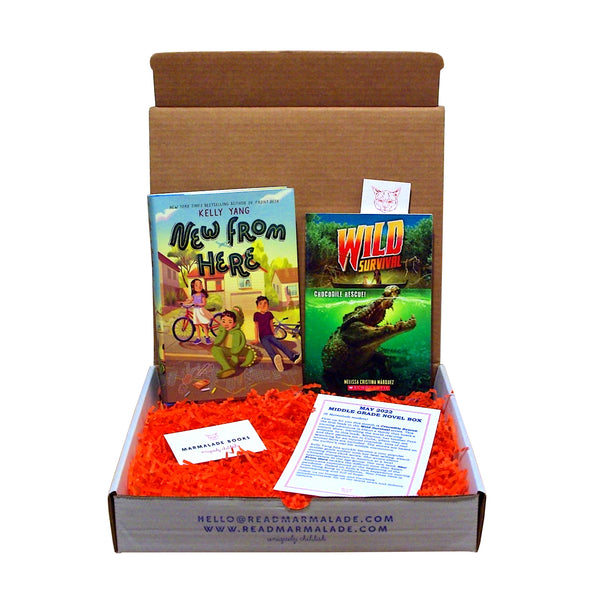 May 2022 Middle Grade Novel Box (Ages 8-12)
MAY 2022 MIDDLE GRADE NOVEL BOX 
Crocodile Rescue by

Melissa Cristina Marquez

. Crocodile Rescue is the first book in the Wild Survival series. This exciting adventure is about a family that hosts a nature show, travelling the world rescuing animals. In this book, Adrianna, her brother Feye and their parents are in Cuba, where they are searching for an injured crocodile. Lots of real animal facts are included. The stories are based on the author's real-life wildlife encounters.
New From Here

 

by

Kelly Yang

.

Kelly Yang has quickly become a very popular middle grade author with her best-selling, award-winning Front Desk series. She writes about Chinese immigration to America at a level appropriate to the age group. Her new book New From Here tackles the difficult time that Asian Americans experienced at the beginning of the pandemic. Based on Kelly's own experience moving from Hong Kong to California, New From Here is heartwarming and full of hope.