August 2021 Middle Grade Novel Box (Ages 8-12)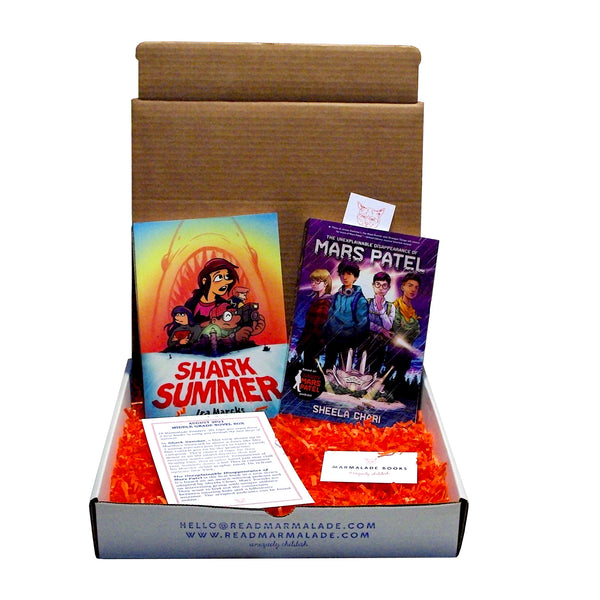 August 2021 Middle Grade Novel Box (Ages 8-12)
AUGUST 2021 MIDDLE GRADE NOVEL BOX 
Shark Summer by Ira Marcks. A film crew shows up in Martha's Vineyard to shoot a Jaws-like film. 3 young outcasts join forces to enter a youth film contest put on by the production company. Their choice of topic for their movie is an old island mystery that not everyone wants uncovered. Reminiscent of Scooby Doo, this graphic novel just may chill your summer down a bit! This is cartoonist Ira Marcks' debut graphic novel. He is from upstate New York.
The Unexplainable Disappearance of Mars Patel by 

Sheela Chari. This 

is the first book in a new series. It's based on an award-winning podcast, adapted by Sheela Chari. Mars' friends are an interesting group with unique abilities. They want to find out the connection between missing kids and a billionaire inventor. The scripted podcasts can be found online.