August 2021 Early Reader Box (Ages 6-9)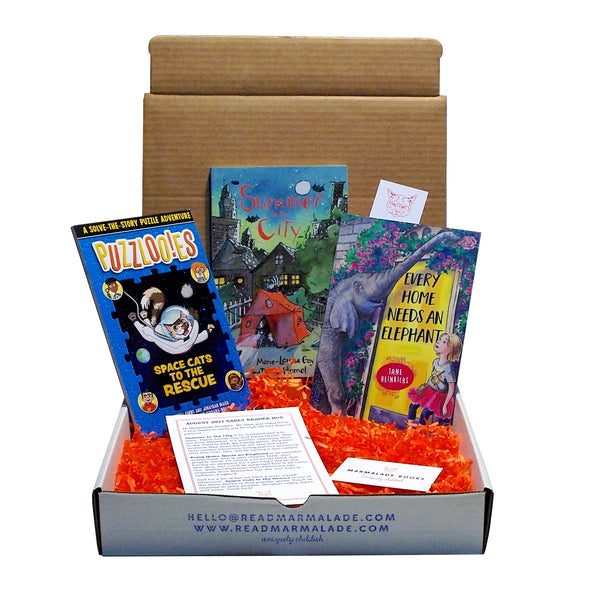 August 2021 Early Reader Box (Ages 6-9)
AUGUST 2021 EARLY READER BOX
Summer in the City is by husband and wife team, Marie-Louise Gay and David Homel. They are from Montreal. It's another charming story in the Travels With My Family series. This time brothers Max and Charlie are shocked when their unique adventure-loving parents announce that this year, they will be having a stay-cation!
Every Home Needs an Elephant by

Jane Heinrichs. This

 adorable quirky book is part chapter book, part graphic novel. Of course you would think that having an elephant for a pet might not be the best idea, but you'll be surprised how it all turns out. Author/illustrator Jane Heinrichs was originally from Manitoba but she now lives in London, England.

Space Cats to the Rescue by Russell Ginns and Jonathan Maier, illustrated by Kristen Terrana-Hollis. For a bit of fun, we have a story puzzle adventure. Space Cats to the Rescue is one of the latest books in this popular series. You'll be required to solve puzzles, decipher codes, jokes and trivia. Good luck!