September 2021 Baby Box (Ages 0-3)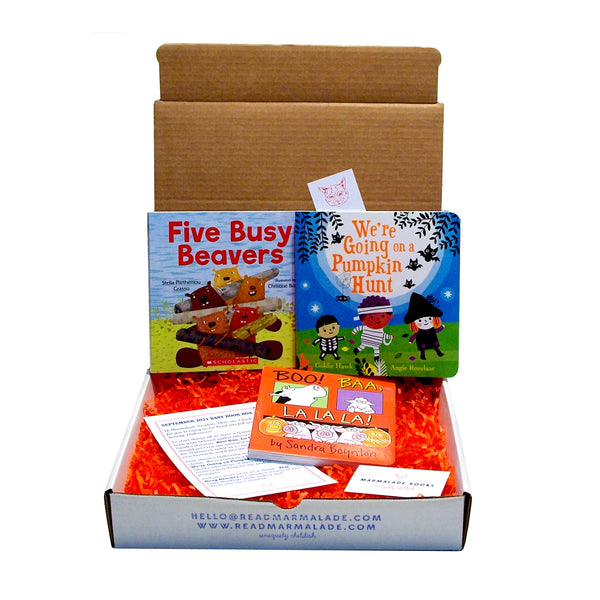 September 2021 Baby Box (Ages 0-3)
SEPTEMBER 2021 BABY BOOK BOX
Boo! Baa, La La La! by Sandra Boynton. We have a brand new book by this beloved author/illustrator. Boo! Baa, La La La! should get even our youngest readers into the Halloween spirit as a cow calls her new favourite word into the night – BOO!
We're Going on Pumpkin Hunt

 

by Goldie Hawk, illustrated by Angie Rozelaar. How about a Halloween version of the classic We're Going on a Bear Hunt? This is a fun and spooky adventure of three trick-or-treaters searching for the perfect pumpkin.
Five Busy Beavers by Stella Partheniou Grasso, illustrated by Christine Battuz. One more twist on a classic. Five Busy Beavers is Canada's version of Five Little Monkeys. Stella is from Ajax, Ontario and Christine is from Bromont, Quebec.